Our Approach
We believe life is meant to be lived!  Living a life full of adventure begins with having the energy to do so.  We are passionate about working with people to achieve their health goals no matter what they might be!
Our Story
We met while studying Kinesiology at McMaster University in Hamilton, Ontario Canada.  After graduation we got married, moved to Australia for a year, then settled back in Ontario.  Sarah pursued a career in the fitness industry, and Jason began teaching PE in a high school setting.
After the birth of our first child, and while pregnant with our 2nd, Sarah found herself with low energy and needed to make a change.  Similarly Jay was packing on the "sympathy weight" - and found himself crashing on the couch nightly and at the heaviest he had ever been.
It was then that we made our first order with the health and wellness company that we are partnered with.  Little did we know that relatively small decision would completely change our lives!
FEATURED IN THE FOLLOWING:
IsaBody Challenge Guide Cover (Canada)
Start Your Life Magazine 2016 Feature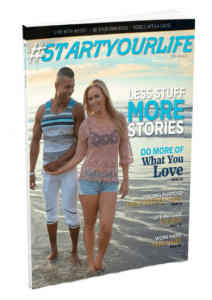 IsaBody Isa-FYI Article Feature (December 2016)
Isagenix Health Article
(April 2017)

Work Less, Live More Podcast with Kevin Barnum
Product Catalog Full Page Feature 2018
SUCCESS TIPS FROM PAST ISABODY FINALISTS (June 2017)